Serves 10-12 people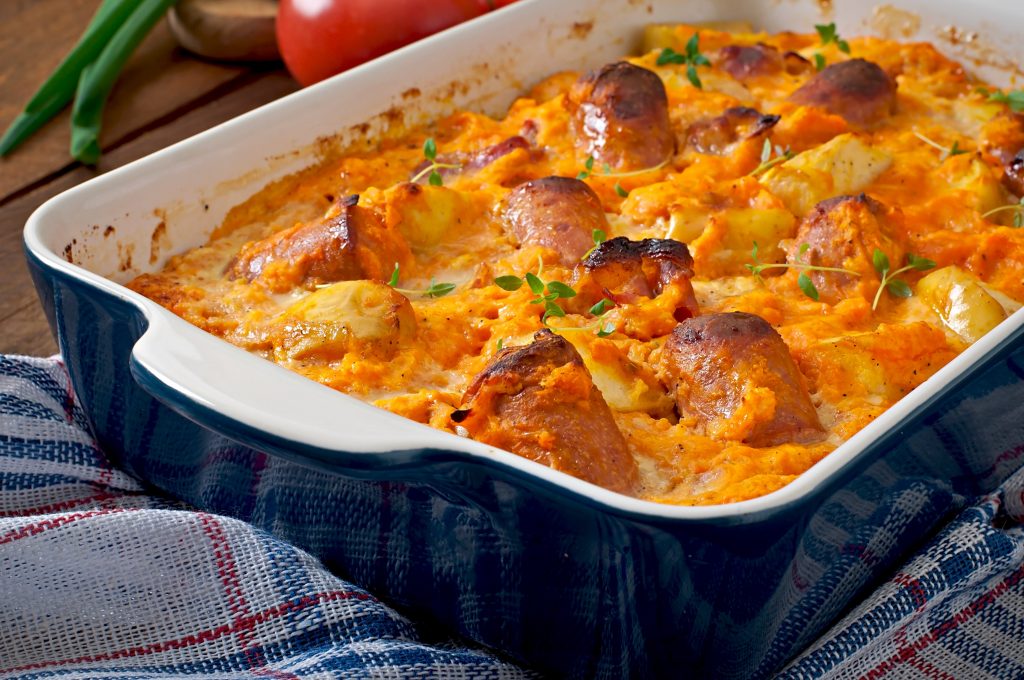 Ingredients
crustless, cubed bread

eggs

milk

salt

dry mustard

Pepper

grated cheddar cheese

bulk Otto's Pork Sausage or bulk Otto's Italian Sausage (if you want it a little spicy)
Directions
In a large skillet on medium high heat, brown the meat.
Grease a 9 x 13" pan. Place bread cubes in bottom. Add meat and cheese.
In a large mixing bowl, beat eggs, milk, and seasonings. Pour over the bread and meat mixture.
Cover with foil.
Bake for 60 min @ 325 degrees.
Uncover for the last 20 minutes.
Let stand for 15 minutes before serving.