Serves 8 people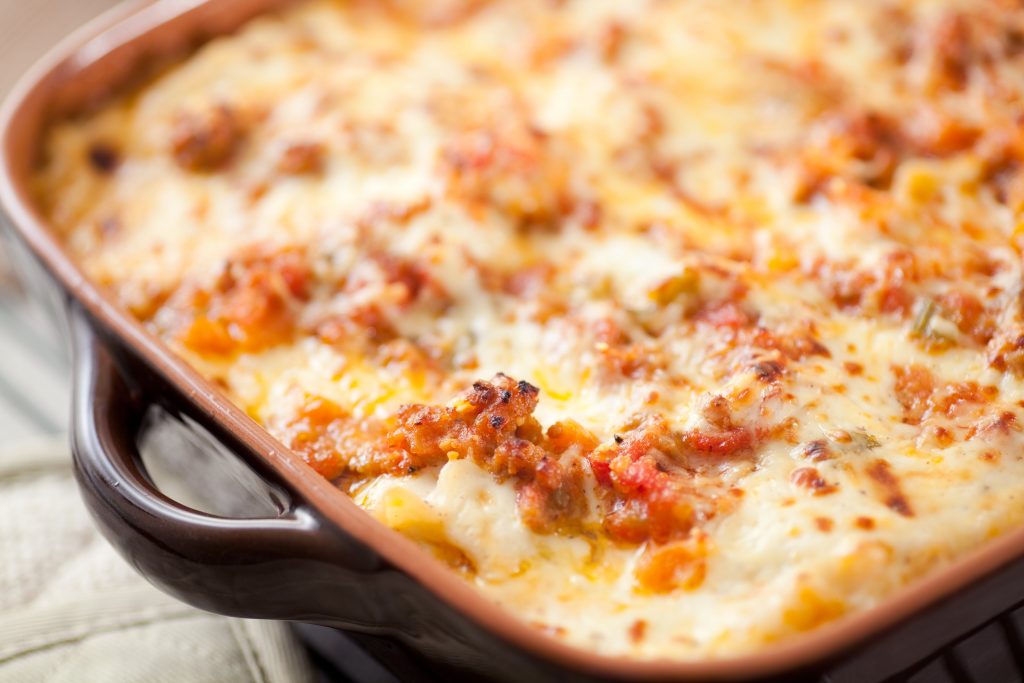 Cook Time
1 hours 5 minutes
Ingredients
ground beef

Otto's Italian Sausage

diced tomatoes

tomato paste

diced garlic

dried oregano

dried basil

cottage cheese

parmesan cheese

shredded mozzarella

lasagna noodles
Directions
Heat oven to 350 degrees.
In a large skillet cook and stir meats until browned. Add tomatoes. Stir in the tomato paste, garlic, oregano, and basil. Heat to boiling, stirring. Reduce heat and simmer gently for about 20 minutes uncovered.
In a large mixing bowl, stir together cottage cheese and 1 cup parmesan cheese.
In a 9 x 13 baking dish begin with a layer of meat sauce. Then alternate layers of 1/3 each: noodles, meat sauce, mozzarella cheese, and the cottage cheese mixture. The top layer should be the meat sauce, 1 cup parmesan cheese, and mozzarella cheese.
Bake 45 min or longer if refrigerated.
Let stand 15 minutes before cutting.